AK-47 75 Round Drum Magazine
AK-47 75 Round Drum Magazine
Model


Drum-AK

Condition


Factory New

Bud's Item #


411552057
Notice: We have found that this magazine does not fit the most recent production of M10-762 rifles.
This Asian Block 75 Round Drum fits any AK47, 7.62x39, style that uses double stack magazines.
You open the door of the Magazine, load 75 Rounds of Ammo, close the door and wind up the spring. This system allows you to store ammo in the magazine, then don\'t wind it, so the springs won't weaken during storage.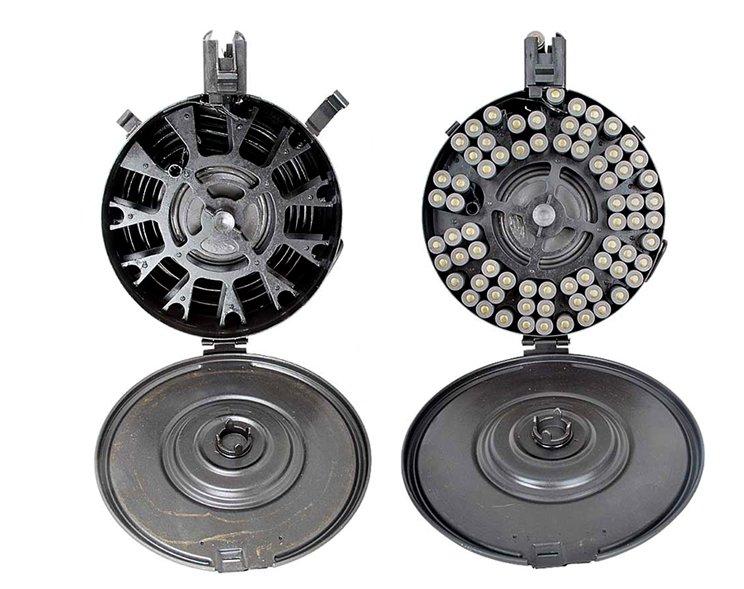 Comes with instructions.
Finish is Black