Kimber Valier 20ga Grade II 28"
This Item is Currently Out of Stock
Kimber Valier 20ga Grade II 28"
Model


3100518

Condition


Factory New

Bud's Item #


411534440
The Kimber Valier is a light, lively and properly scaled bird gun in both 16 and 20 gauge. Traditionally featured, each has double triggers, fixed IC/M chokes and an English stock with generous 14.75 inch length of pull to a 24 lines-per-inch hand-checkered butt. Barrels join and lock into the receiver in the proven chopper lump system. Grade II receivers are finished in a choice of color case, blue or elegant bone charcoal. Automatic ejectors are included. Both models have gold line cocking indicators, splinter forend with slight Schnabel, articulated front trigger and niter blue triggers, pins and hammers. Available with 26 or 28-inch barrels, and the 20 gauge accepts 3-inch magnum shells.
Gauge: 20 gauge Barrels: 28-inch Receiver: Bone Charcoal Features: Valier™ 20 gauge shotguns have 3-inch chambers. Valier shotguns have fixed chokes - IC & M. Approved for steel shot. Barrels have a Belgian rust blue finish and 8mm raised solid rib. Grade II shotguns have automatic ejectors. English or straight stocks are standard on all Valier shotguns. Specifications: Stock: Grade 4 Turkish walnut Grip: English/straight grip Hand-checkered butt (24 LPI) Splinter forend Schnabel forend Hand-rubbed oil finish Drop at heel: 2.25 inches Drop at comb: 1.6 inches Cast off - heel: 0.125 inches Cast off - toe: 0.25 inches Lengh of pull: 14.75 inches Receiver: Bone charcoal Number of triggers: 2 Barrel Length: 28 inches Belgian rust blue Chamber length: 3 inches Rib: 8 mm Fixed chokes (IC/M) Automatic ejectors Suggested Retail Price: $4999.00 Valier™ Grade II 20 Guage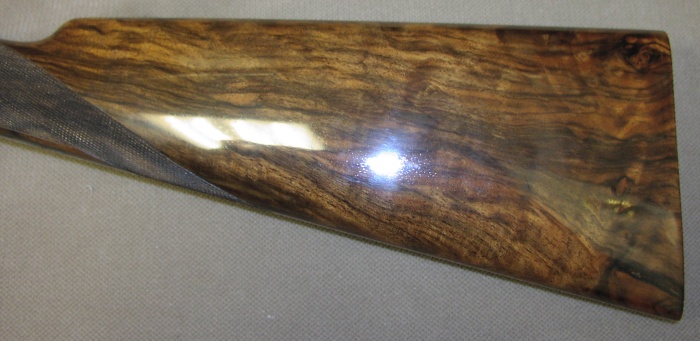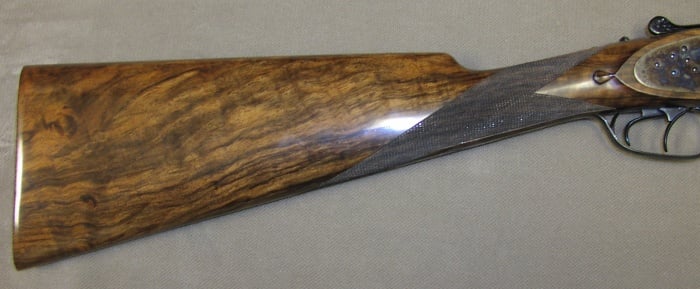 SPECIFICATIONS
Action
Pivot Block
Gauge
20 Gauge
Barrel Length
23"(Muzzleloader) 28"(Shotgun)
Capacity
7
Stock
Bullpup
Chamber
3'
SPECIFICATIONS
Action
FALLING BLOCK
Gauge
20 GA / 17 HMR
Barrel Length
23.5"
Capacity
26
Stock
Troy BattleAx Collapsible
Chamber
2.75", 3", 3.5"
SPECIFICATIONS
Action
Break Open
Gauge
20 Gauge
Barrel Length
28"
Capacity
2
Stock
wood
Chamber
3"
SPECIFICATIONS
Action
Not Listed
Gauge
410 GA / 22 WMR
Barrel Length
44 Remington Mag
Capacity
4
Stock
6-Position
Chamber
2.5"
SPECIFICATIONS
Action
Not Listed
Gauge
Not Listed
Barrel Length
18 1/2" & 28" VR
Capacity
30 rd. Mag or 200 rd. Belt Box
Stock
RRA Operator CAR Tan
Chamber
3"/45LC
Items Like The Kimber Valier 20ga Grade II 28"
| | | |
| --- | --- | --- |
| | Fit Charts: These 20 items are compatible with this firearm | |