Save on Guns, Gear, Gift Cards and MORE!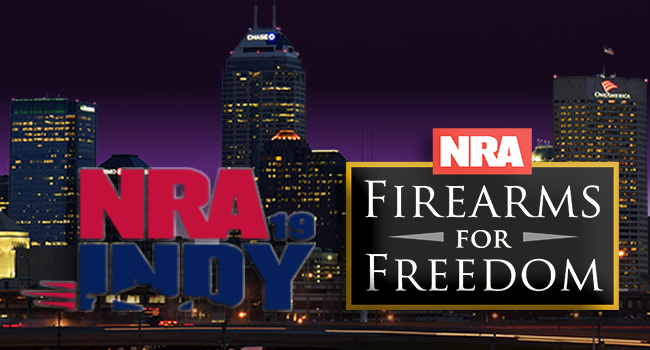 BudsGunShop.com and eGunner.com proudly continue their partnership with the NRA Firearms for Freedom program to help defend our 2A rights! If you're attending the NRA Annual Meeting in Indianapolis this year stop by the NRA Firearms for Freedom booth to learn more about the program, the important work they do, and how you may be able to contribute.


Cliff, Keith, and Dan will be at the booth with information about the NRA Firearms for Freedom program and how you can bid on the LIVE gun auctions from antiques & collectibles to modern firearms! Auction proceeds support our Second Amendment rights!
Check out this sampling of our current auctions or follow the link at the bottom of the page to see the entire list of over 200 live auctions, including pistols, revolvers, rifles, shotguns, and accessories.

AMT Hardballer .45ACP



Detonics Mark VI .45ACP


DWM P.08 9mm



High Standard Supermatic Trophy .22LR



LS Seecamp LWS 32 .32ACP



Mauser C96 Broom Handle 9mm



Para Ordnance Super Hawg .45ACP


Remington XP-100 .221 Fireball



Ruger MK II .22LR



Springfield 38 Super Combat .38SUP



Colt Python .357MAG



Freedom Arms 83 .454 Cassull



Ruger Blackhawk .30 Carbine



Smith & Wesson 57 .41MAG



Smith & Wesson 27-2 .357MAG



Smith & Wesson 29-3 .44MAG



Smith & Wesson 48-4 .22WMR



Smith & Wesson 625-8 .45ACP



Smith & Wesson 629-4 .44MAG



Smith & Wesson 25-2 1955 .45LC



Auto Ordnance 1927A1 .45ACP



Barrett 82A1 .50BMG



DPMS AR Five Seven 5.7x28mm



FN Herstal FAL 308 Match .308WIN



MSAR STG-556 .223REM/5.56NATO



Remington Model 700 6mm REM



Ruger #1 .22-250REM



Savage Model 12 .308WIN



Springfield 03-A3 .30-06SPG



Weatherby Mark V .300WBY MAG



Winchester 52 .22LR



Winchester 1894 .30-30WIN



Browning Auto 5 12GA



High Standard Model Ten 12GA



SRM Arms M1216 12GA


Winchester Model 1912 12GA



Distributed by eGunner.com, 1105 Industry Rd, Lexington KY 40505.