EUROPEAN AMERICAN ARMORY WIT DOMINIA GOLD TEAM 9MM 17RD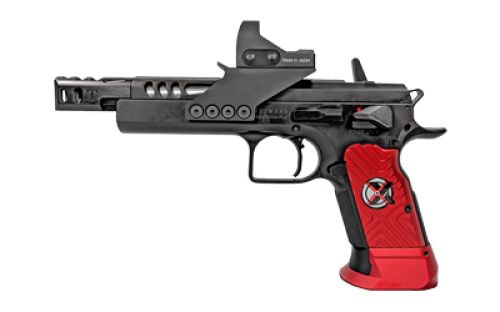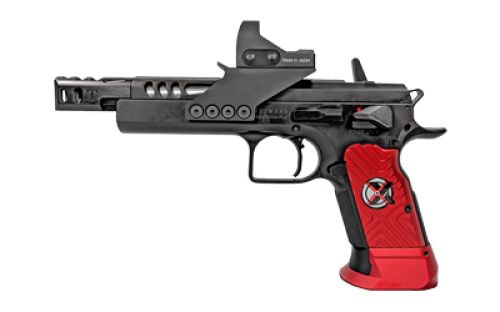 **Mouse over image above to zoom any area, or click on image to zoom the entire image.
European American Armory Witness Domina, Gold Team Extreme, 9mm, 5.25" Ported Barrel, Full Race, Steel, Two Tone, 3 Magazines, 17Rd 610690
Every Witness Domina Xtreme pistol is hand-tuned by the Master Gunsmiths from Tanfoglio's Custom Shop in Italy and coated with Industrial Ceramic Coating for longer life.
Tanfoglio Custom Shop Special Trigger Job
Industrial Two-Toned Ceramic Coating
Coned Ported Barrel With Polygonal Rifling
Lighter, Ported Slide
Compensator
Ambidextrous Safety
Xtreme Aluminum Grips
Xtreme Hammer
Xtreme Adjustable S/A Trigger
Xtreme Guide Rod
Xtreme Firing Pin
Xtreme Firing Pin Safety
Xtreme Hammer Spring
Extended Mag Well
Scope Mount With Blast Shield
C-more Sight
Slide Racker Thumb Rest
Reversible Mag Catch
Large Slide Serrations
Benthley TSX6 Micro Dot
By adding this item to your Product Notifications, you will be notified automatically via email when this item is back in stock.
Our Sales staff cannot forecast price or availability of Product Notification items. Calls or emails about this item will not receive a response.