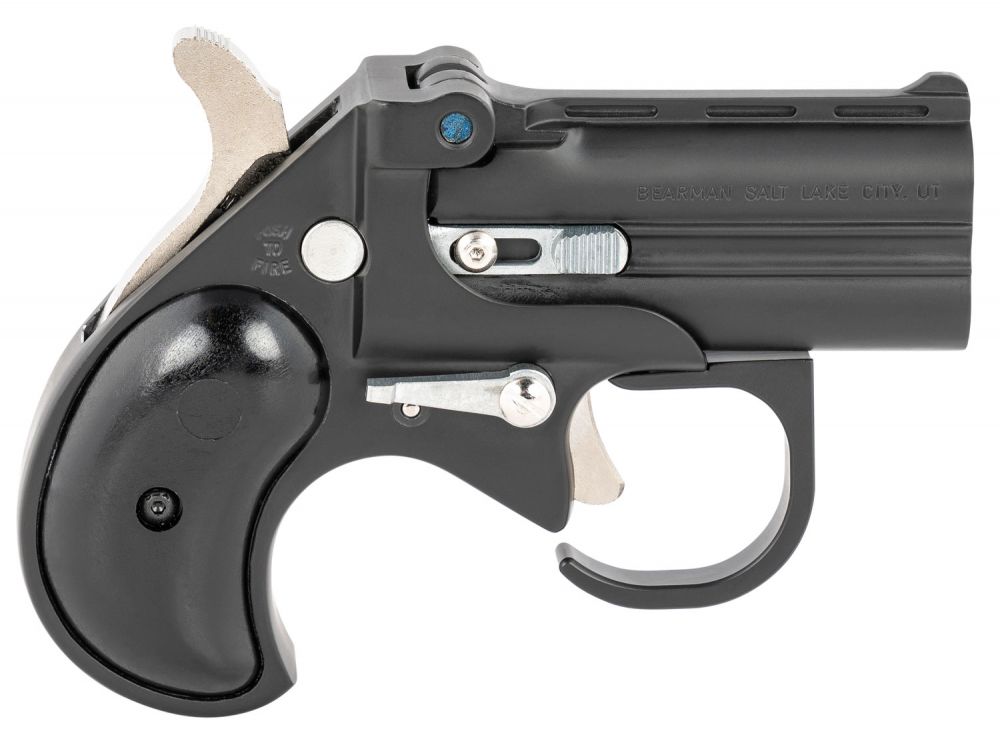 Reviewed By: on 12/02/2021
Product did not match the picture. Other than that everything seemed good. The trigger pull is pretty hard I'm wondering if it will get better with some break in period.

Reviewed By: on 10/11/2021
Great feeling little gun, but the trigger pull is just impossible.

taking to my gunsmith to see if he can do anything with it.

Reviewed By: on 09/03/2021
The trigger pull is extremely hard. Its pretty accurate, but it does not have the extractor, which makes the gun unusually hard to unload especially after firing. Would not have bought had i known it did not have an extractor. The picture shows an extractor but the little fine print says no extractor which I didn't see before buying.

Reviewed By: on 08/27/2021
The absolute worst gun I have ever purchased, I think I'll use it for a fishing weight. If I could post minus 5 stars feedback I would do so.

Reviewed By: on 07/01/2021
Tried to fire underwood ammo nothing firing pin strike but not enough energy. Took the same round that would not fire in this gun and ran threw my 9mm ez shield no issues what so ever.

DON'T WASTE YOUR MONEY.

YOU GET WHAT YOU PAY FOR.

The only reason was looking for an ankle gun. Never again.

Buds was awesome !,

Reviewed By: on 05/27/2020
From ordering to firing rounds, this was a seamless transaction. The pistol is very sturdy. Has good weight. I selected this particular pistol because of the trigger guard, in hopes that it would assist in the downward derringer trigger squeeze movement. It helps to keep your trigger finger mostly in good trigger squeeze position but the downward pull will still take a few more trips to the range to get used to. The pistol fires well. You have to find a comfortable, good hand position if you have large hands. It has a nice kick but it%u2019s controllable. After a few shots, the pistol and I were able to stay on target. Happy shooting!

Reviewed By: on 10/24/2019
I was looking at the Bond primarily because of the trigger guard. The Cobra that I owned previously did not have one. This weapon is well built and a very good value .