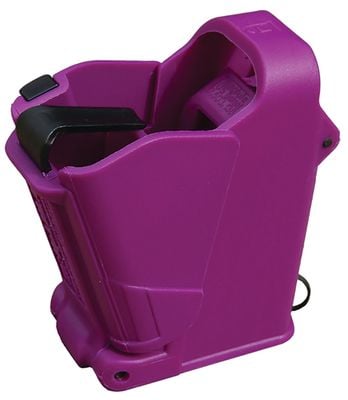 Reviewed By: on 08/14/2021
Makes it fun to load double stacks, instead of two finger death punching mags. What a great idea and product. Hey it's purple

Reviewed By: on 02/15/2018
great item. ten bucks less then black, probably because of color. 3rd lula speedloader just to keep them handy. saves thumb and magazine feed lip wear.

Reviewed By: on 10/02/2017
Works great. Will buy more.......in different colors. This one was for the wife. Never had any issues with it. Always great service from Buds!