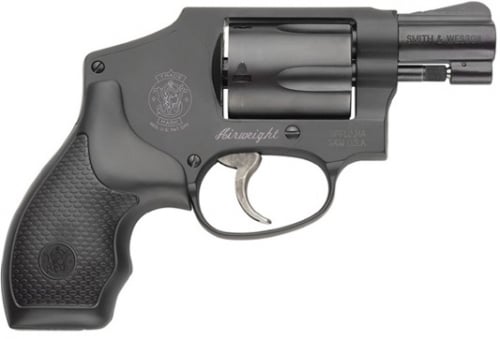 Reviewed By: on 01/03/2022
An EDC, personal handgun light and reliable, great shooter to. I buy from buds for their availability, and quick professional delivery.

Reviewed By: on 04/02/2021
Love it!!! Great quality. I love how I can just throw it in my pocket and go. Fail proof !!!

Reviewed By: on 10/15/2020
Great gun. Purchased it due to the color. Like all S&W airweight .38, it is an awesome weapon to have.

Reviewed By: on 01/21/2015
You can't beat a S&W product and this little revolver lives up to their reputation. The size of this gun makes it easily concealable and I actually find the stock hand grip a comfortable fit. It's the perfect high stress situation backup gun that only requires you to point and pull... This was my first online gun purchase and you can guarantee I'll be doing business with Buds again.