Customer Reviews for Charter Arms Pitbull 9mm Single/Double Action 9mm 2.2" 5 Black Rubber Black Nitr
---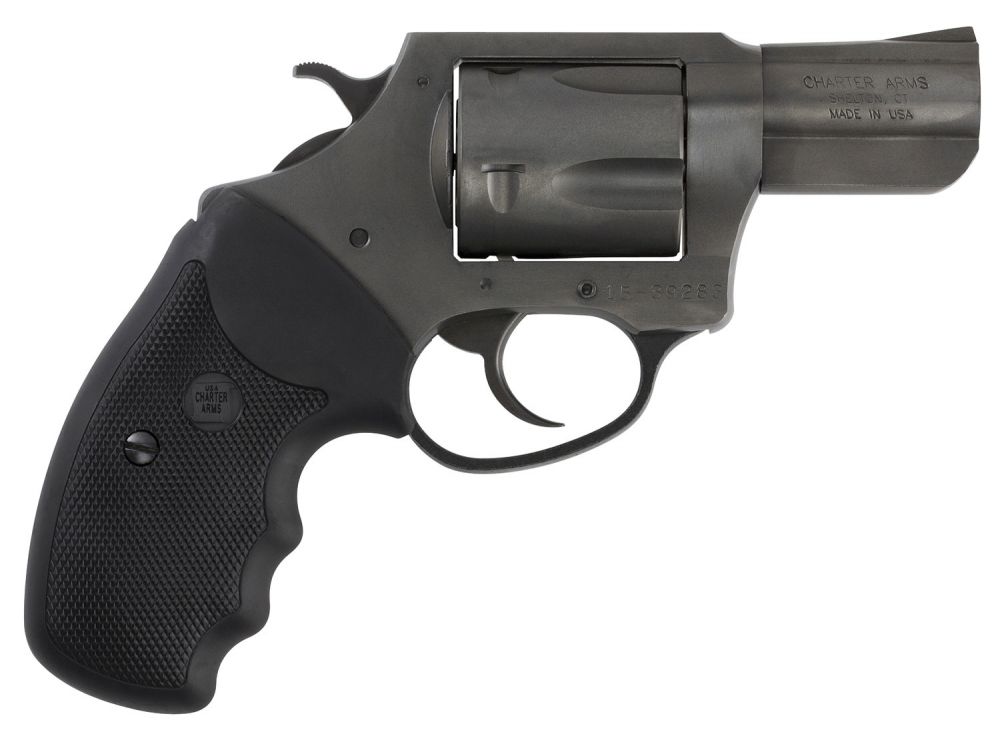 Buy Now
---
Great little 5 shot 9mm fits easily into an ankle holster, and the caliber is great as it goes along with my collection of 9mm handguns.

Ordering and delivery were as expected. The piece was new, as advertised, and as such was quite stiff. Breaking in with 100 rounds of 124 grain FMJ helped smooth the innards, but was still looking for a lighter double action pull. Ordered some parts, including a DAO hammer from Charter Arms. DAO pull is now lighter and the hammer is snag-free. A great piece to carry as a backup to a 9mm pistol. Cant wait to find the Pitbull in 40 S&W, and 45ACP.

Pretty much what I expected for a Charter Arms revolver, made in the USA. A couple of pleasant surprises though, the "Nitride Finish" is a lot nicer looking than the pictures show, and the "report" is considerably less than expected with the 2.2" barrel, even with the 9mm. Even though I was aware of the spring loaded catch built into the ejector star, I'm amazed at how well it works holding the rounds in place, and ejecting spent and loaded cartridges. No more clips to lose and bend, Yea! The weight is just right and all but eliminates the recoil. The grips also help with the recoil and fit small and large hands, equally well. I have a number of handguns and had thought I'd pass this one on to my daughter, but after putting this one through its paces, I think I'll most likely add it to my collection, and buy her a brand new one. I've never had an issue with Charter Arms, and would recommend them to anyone looking for a reliable and durable revolver.

A gift that someone will really appreciate and has been thinking about for some time. Handy to shoot auto ammo out of a simple revolver. No brass to clean up. Thanks Buds for the great availability and smooth transaction as usual. Merry Christmas

Fast shipping. Another great purchase from Buds