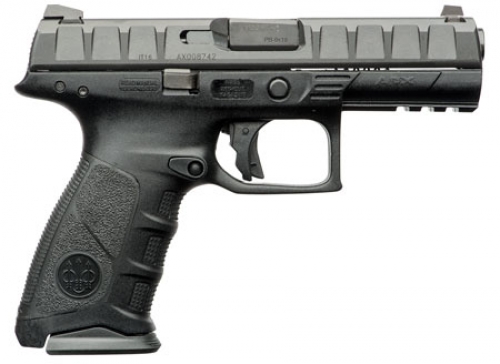 Reviewed By: on 02/26/2021
I love this pistol, Italian engineering, quality and style. A full size service diverse platform steel/polymer beauty. Trained with the 92FS during my service and it was a beast. The APX is a worthy successor that should have been adopted alongside the Sig. Bud's shipped my gun fast and always provide excellent customer service and great prices.

Reviewed By: on 08/29/2020
I love this gun, I can't say enough good about. If your in the market for this size gun, you won't go wrong with this one.

Reviewed By: on 03/31/2020
This gun is awesome for the price I have about 1000 rounds and no malfunctions and I have ran all types of ammo steel brass etc pretty accurate out of the box recommended

Reviewed By: on 05/23/2017
Once again Buds Guns came through with fast service, great price, and a great gun. Gun shoots like a charm. Never can go wrong when you buy a Beretta product or when you order from Buds Guns