Customer Reviews for Glock MAG G17 33RD 9mm PKG
---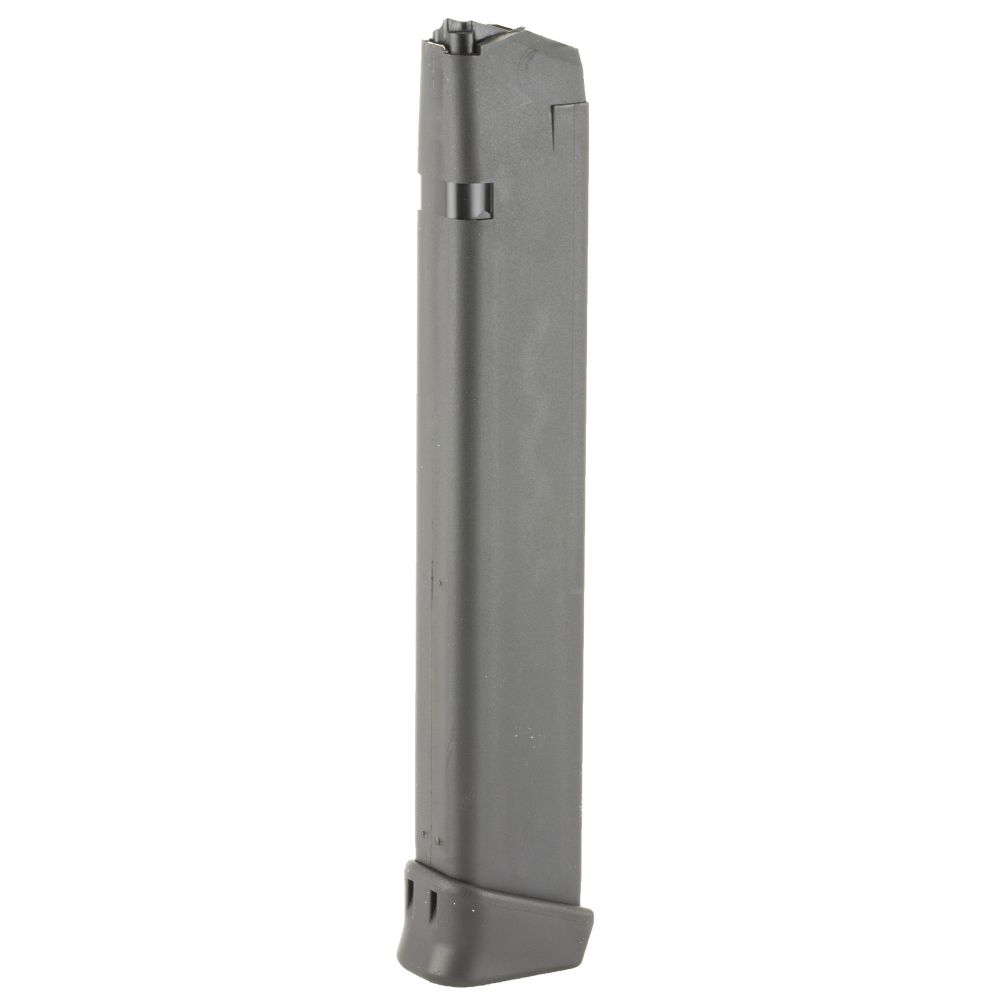 Buy Now
---
The original happy stick. Works in my Glock handguns, Ruger 9 carbine, and Kel-Tec Sub 2000. Glock perfection.

Great product. Fast secure shipping.

What can I say? It's a Glock magazine. The fun stick!

Excellent product. Rounds of all types cycle well.

Glock oem mags work. They fit, and eject, and deliver as specified. Good stuff, I'd buy again.

Great product, Thanks to Buds gun shop.

Am pleased with the results!

Used in a Ruger 9 Carbine. No problems.

Perfect fit on my 17 and 19 gen 5.
Easily drops free.
Easy to load with Glock factory loader.
Glock perfection as always.

Glock manufactured magazine...Can't go wrong and especially with Bud's great prices. These are very hard to find in my city; especially at this price. Fits my Glock 19 Gen4. It's always good to have a couple of these magazines especially with this pandemic. Thank you Bud's!!!

Everything as promised.
Quality Glock product.
Good Service.

I own an AR-9 that uses Glock mags. The weapon came with an SGM magazine and I experienced multiple failures (FTF) no matter the grains (115 vs 124). I also purchased Glock OEM mags when I bought the weapon. Huge differences with zero issues using 115 grain brass ammo (my weapon manufacture's preferred recommendation). I wanted more mags. I paid more (through shipping prices) to use Bud's; however, I don't have go in person to a gun shop or sporting goods store. Shipping was faster than ordering from other places online. No issues with this product from Bud's!

Yep worked perfectly in my AR15 9mm. No problem getting all 33 in there.

Good quality, and function! But, it is pricey...

Have several of these Glock 33 rounders. They all shoot just great and fit all of my Glock 9's as well as my Ruger PC and my Keltec Sub 2000. I won't buy anything but OEM mags with the exception of P Mags for my ARs.

It's a glock mag. It just works

WHAT CAN I SAY, IT A GLOCK AND IT WORKS!

As expected! fast shipping! Overall great product and will definitely buy from Buds again!

I bought this magazine when i purchased my glock 19 for home defense. I mean why not? It's amazing and reliable thank you buds for such an awesome shopping experience

Products arrived in perfect condition and preformed very well. But then again, what Glock product doesn't preform well!

Glock 33 round magazine perfect functionality. Positive reactive spring tension. If you have Kel-Tec Sub 2000 this is a must have item, even a G17 @ the range. I will acquire additional 33 round magazines.

Decided to buy this at the same time I bought my Glock 19 Gen 4 from Buds. The transaction was so smooth that I decided to become a Buds Member. I will be giving Buds more of my money very soon.

Works extremely well - as expected.

Love this factory glock 19 mag perfect and fast shipping

Excellent high capacity magazine. Feed reliably even after thousands of rounds. Highly recommended if you want to keep a big stick laying around for "in case" or just to have endless plinking fun.