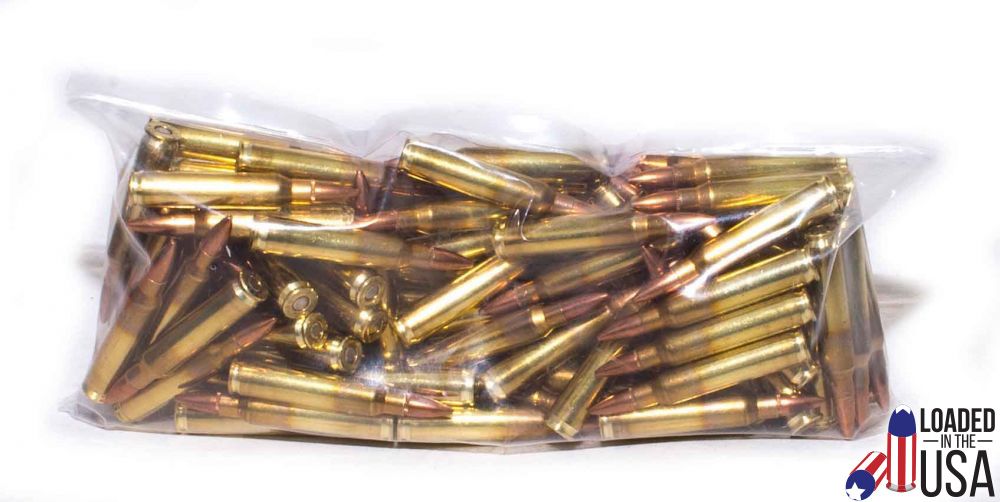 Reviewed By: on 06/28/2021
Went through around half so far with zero issues. Would definitely buy again, after the prices get back to normal. Bought it at $39.99 in June of 2020.

Reviewed By: on 04/05/2021
Happy with Product and Service. will use again and recommend to friends.

Reviewed By: on 03/06/2021
I purchased 10x 100rd Packs for $272.90 on 01/27/2021. They have since changed their price about a week after my purchase to $1,150 for 10x 100rd Packs...



Having looked at other reviews for this item, I would agree it is not "factory ammo" even if they are assembled in a "factory" per their description.

I have hand checked all 1,000rds and have found; 5 damaged at top of neck, 9 damaged at shoulder, 17 unpolished/discolored, 4 annealed. I did not check headspace, length or weight. All rounds chambered and fired without malfunction.



If the price ever comes back down I would purchase again but I am not vary impressed with the variance in quality (for "factory ammo") or sudden change in price.

Reviewed By: on 03/04/2021
I have never had a problem with this jamming.

Reviewed By: on 02/20/2021
Bud's is the number one place to go for my AR-15 and Ammo needs. If they are out of stock at any time for an item, I know I will hear from them as soon as they get the item back in stock. I have never had an order, shipping or billing issue.

Reviewed By: on 02/19/2021
Great price for ammo that's hard to find these days!!!

Reviewed By: on 01/01/2021
Great product, fast shipping, and great communication

Reviewed By: on 12/31/2020
every body wont to know where iam getting my ammo . i tell buds gun shop

Reviewed By: on 12/18/2020
Prompt delivery, good value and great communications. A pleasure to deal with Bud'd Guns!

Reviewed By: on 12/17/2020
The product was awesome I went planking with it not one. mafunction. My only problem is but keeping it in stock!