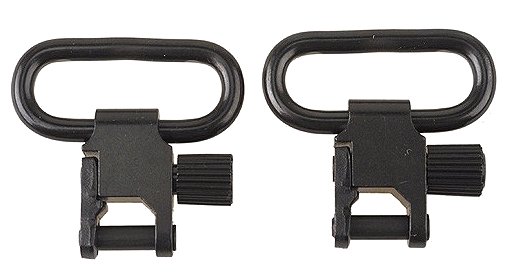 Reviewed By: on 12/17/2020
Uncle Mike's swivels are my go-to for mounting a sling.

Reviewed By: on 05/26/2018
Excellent item. Exactly described and arrived quickly.

Reviewed By: on 04/14/2017
I've used these on a couple of different long guns so far. They are sturdy, easy to put on and take off and work great in general.

Reviewed By: on 01/13/2017
Fit perfect on a Marlin 1895 guide gun. I have always liked Uncle Mike;s products for the price and quality.