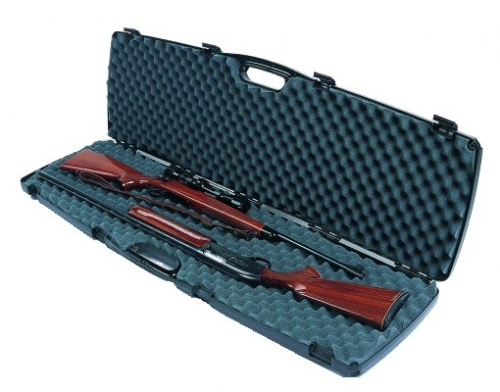 Reviewed By: on 11/09/2021
Very nice and well built case. Lots of room for 2 rifles plus more.

Reviewed By: on 05/31/2011
The case itself is pretty solid. It will definately keep the kids from getting ahold of whatever rifle/shotgun you have inside. The only downside is that everytime you open it, the foam from the top falls right out. Really easy fix after adding some double sided tape to the inside. All in all, a good case for a decent price.