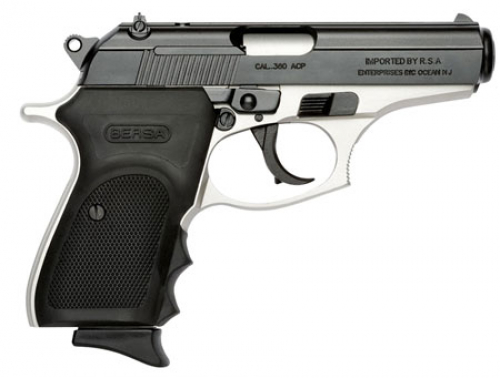 Reviewed By: on 01/22/2022
Great shooting handgun , only a couple of hang-up, expected for a new gun , needs some break-in range time.

Reviewed By: on 01/13/2019
Couldn't be happier with my purchase. Fantastic little handgun. 200 rounds through it, not a single issue. Very accurate...fun to shoot GREAT price and the grip on the gun is extremely comfortable even with my big hands. I would recommend this handgun for anyone looking for a good concealed carry weapon.

Reviewed By: on 08/01/2018
Looks good, feels good, but it all ends there. My thunder 380 keeps having FTE and FTFs if you use all 7 rounds. I cleaned this firearm like all others I bought. It is very true. This firearm is one of my least favored once. Frustrating.

Reviewed By: on 06/26/2018
This is a shooting little rascal!!! Very reliable and accurate. Wish it came with 2 magazines. Would buy it again and definitely would recommend it to a friend!!

Reviewed By: on 05/18/2018
Beautiful weapon. Good for concealed carry. Delivered on time. The guys of Shooting fever are very pro. Thanks.

Reviewed By: on 01/28/2018
Nifty little fun gun. Bought it for plinking only, and it does that very, very well. About as much fun to shoot as my 22s, though a bit more expensive. The Bersa is too heavy IMO for carry, and the 380 is marginal for SD, but it was not bought for that role so I cannot complain. The price for 380 ammo is much less than about a year ago, which is good also. My only nit is the safety/decocker lever is stiff. I will probably remove and polish it a bit at some point. For now I never shoot it except as a single action, so that stiffness is of no consequence. All in all, I am very pleased with this little plinker.

Reviewed By: on 01/19/2018
My thunder 380 with the rubber wrap a round grips feels very comfortable in my hand and I like longer barrel than my mouse guns my shot groups were better too. I have only shot 20 rounds so far , everything worked as it should . This is a great buy ! Fit and finish is very good too .