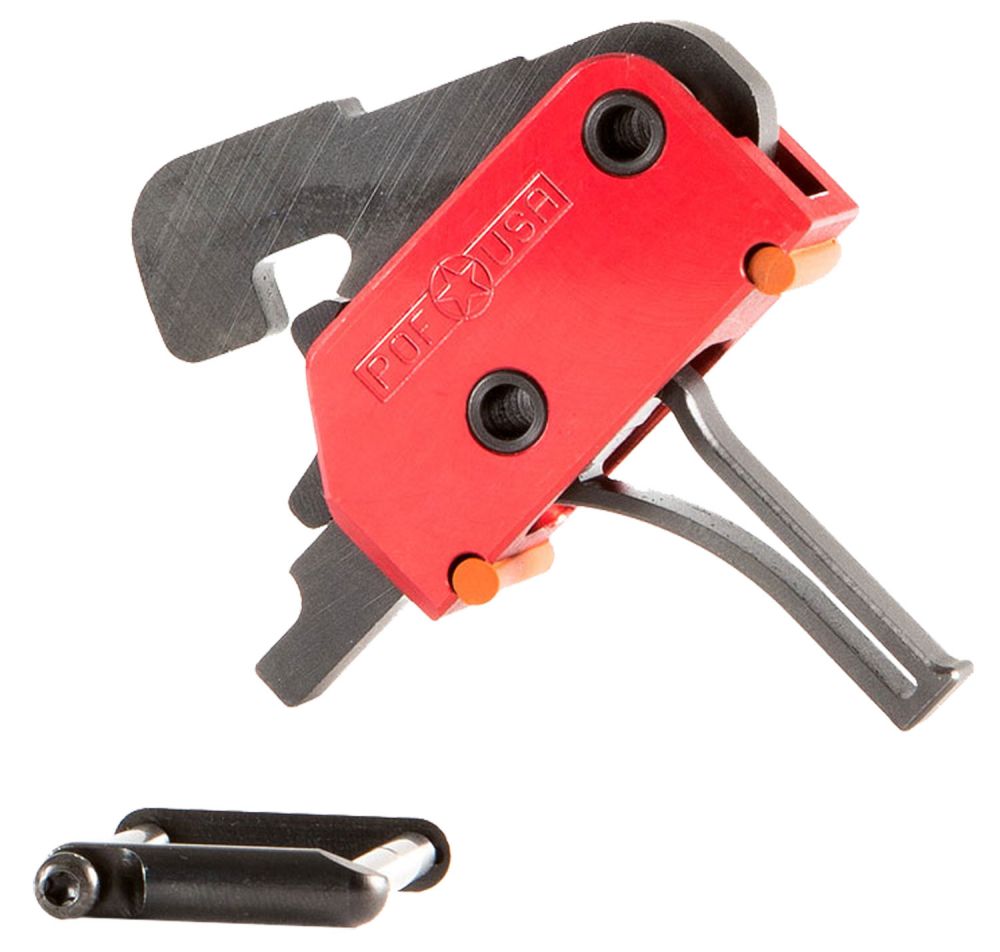 Reviewed By: on 02/17/2019
When shopping I rely heavily on reviews and find that I don't post my share. Buds is great to deal with, competative prices, service and fast shipping. I installed the POF tigger in my Freedom Ordnance PCC that I use to compete in USPSA. This is the first drop-in trigger I have purchased and was considerably less expensive than competitors. It is an excellent high quality trigger with no take up, short reset, crisp break and easy to install. I posted the following video on youtube. https://m.youtube.com/watch?v=7XAm0T6UgR4

Reviewed By: on 01/20/2019
Perfection smooth and crisp. Fits perfectly

Reviewed By: on 01/03/2019
Absolute cheesecake of a trigger. Smooth, light, consistent and a breeze to install.

Reviewed By: on 10/24/2018
I looked specifically for this drop in trigger on many websites. Bud's guns had the best price. After installing the trigger my groupings became so tight that rounds were hitting the same hole the previous round made. I will be putting this trigger in every ar I purchase.

Reviewed By: on 07/10/2018
I highly recommend this trigger. I installed this trigger in my Daniel Defense AR. It's a tremendous improvement over the stock trigger. Install was fast & easy. The trigger has a nice clean break & short reset. Everything you would expect from a high quality trigger. The service from Buds was great as always.

Reviewed By: on 05/17/2018
Love POF triggers .the rubber feet tighten up the gun and the blade trigger is great for 3 gun shooters it allows for easy finger positions and comfortable

Reviewed By: on 04/04/2018
This is an amazing product, The trigger its self is incredibly crisp at a tested 3.7 pounds.