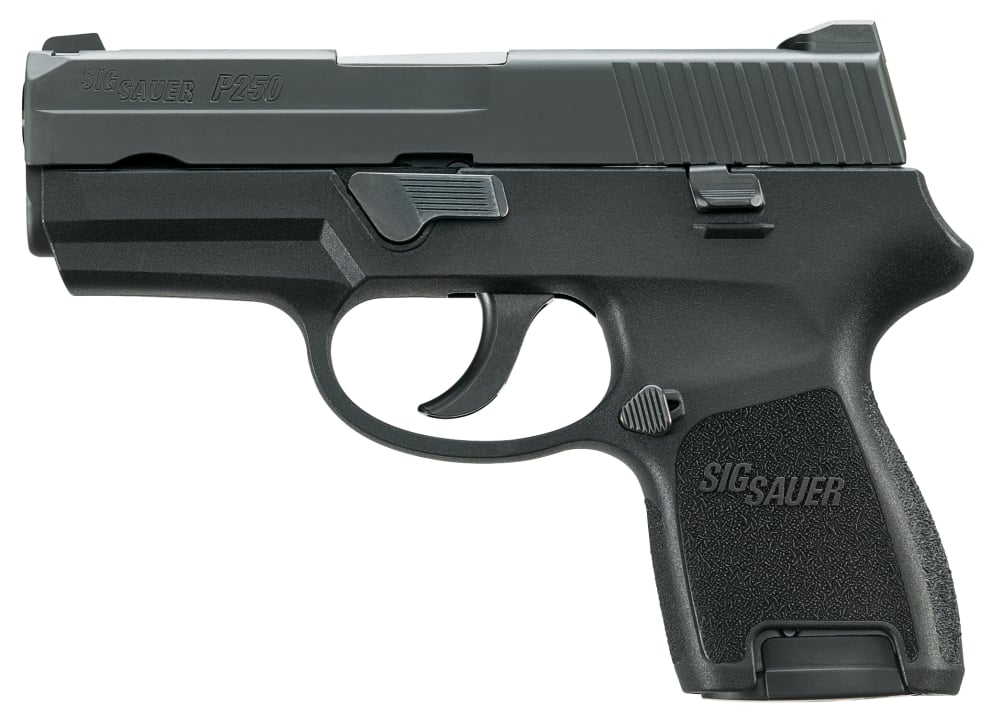 Reviewed By: on 12/02/2017
First, I want to say that Bud's is the best place I have found to buy guns. Their customer service is the best! This Sig has performed flawlessly. I have fired 600 rounds without any problems. It has a smooth DAO trigger pull. I hate that Sig seems to be phasing out the P250. I have three P250s, and they are great guns. I know more people are interested in the striker fired P320 than they are in the double action only P250. I love the P320 as well. But the P250 is a excellent gun that has been overlooked by a lot of gun buyers.

Reviewed By: on 10/25/2017
I really like the Sig P250 SubCompact. I have shot 200 rounds with no problems at all. And Bud's was great. You can't beat the price and selection that you find at Bud's. Bud's is the only place I buy guns. They're the best!.

Reviewed By: on 12/08/2016
Absolutely love this pistol, put four magazines through it and was amazed at how accurate I was with it. Since I am inherently more accurate with revolvers I much prefer the DAO of the P250 series and I am very disappointed that SIG is discontinuing the P250 line with the exception of the Compact 22LR. Very impressed with the finish and how the gun feels in my hands. And as usual Buds service was spot on with no issues. Plan on adding more P250's before they are gone.

Reviewed By: on 01/24/2016
After reading and watching many reviews I decided to add this little Sig to my subcompact collection. I picked it up at my local FFL which also happens to have a shooting range so I brought some ammo and tested it out. Upon picking it up, it feels great in the hand and the grips are very nice which are a must if I plan on using this as one of my CC pistols. This is my first Sig and my first double action only handgun so I wasn't sure what to expect with the trigger. To my surprise, the trigger on this gun is phenomenal! It's a bit long, which I am fine with being that there is no external safety, but it's EXTREMELY smooth all the way up until it breaks. By the second magazine I was dead accurate on the target and was even surprising myself with how well I was shooting it. If you are considering this pistol I think that it would be a well spent 400 bucks. I know it was for me.

Reviewed By: on 03/24/2013
I received my pistol and with high expectations of getting a Sig I was not disappointed. I can't wait to get to the range. As for Buds, all I can say this is the third purchase from them and they deliver your product quick. They make it very easy to buy with confidence.