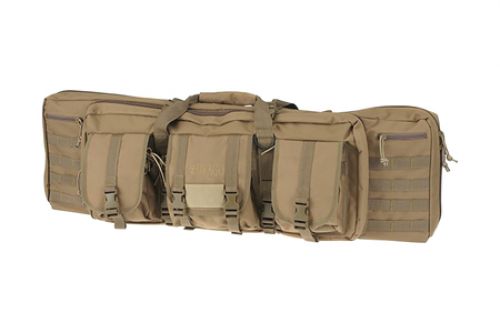 Reviewed By: on 08/14/2019
Happy with the bag. Buds price was good and it's a well built product with lots of storage options.

Reviewed By: on 02/17/2019
This bag is outstanding. I have an AR-15 and a CZ Scorpion, both with optics, stored in it with no issues. Build quality seems extremely rugged and well thought out. The extra front pockets have plenty of room for mags and some extra range essentials. I'm quite pleased with this purchase, especially for the price.