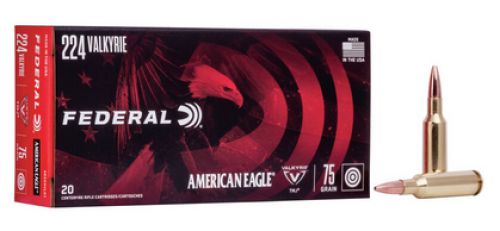 Reviewed By: on 04/20/2021
Definitely the lowest price I've found for this round . Best thing is my Savage .224 valkyrie LOVES IT EVEN MORE! IT FRIGGUN SENDS IT!!!!

Reviewed By: on 02/04/2021
Very accurate. Excellent ammo. At 200 yards is extremely accurate.

Reviewed By: on 01/24/2021
Glad I got some early January 2021. They went from $14 to $20..

Reviewed By: on 01/22/2021
shoot good a my 60gr do.Buds is spot on like always after 9+ yrs of purchasing all and anything shooting

Reviewed By: on 04/21/2020
Well you cant beat the price of this ammo.thats for sure.for the cost of these 75gr I would shoot them all day.they deliver decent accuracy out of my 22" bca 1:7 twist barrel.greatfor target practice without breaking the bank.thanks