Customer Reviews for FMK Firearms AR-15 MULTI CAL LOWER REC Flat Dark Earth
---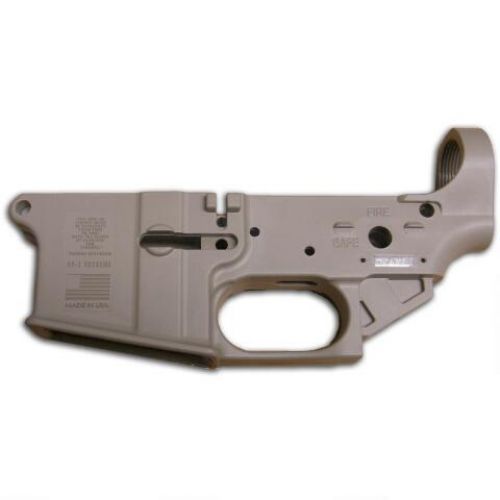 Buy Now
---
I ordered this lower and was disappointed that it was polymer. I used it anyways and it went together nicely needing some minor filing in the area of the bolt release. I've had more trouble with metal lowers. It fits my upper well and shoots beautifully. I haven't been able to break it at 3-Gun, but am trying. This is a quality product and you should not shy away from it because it is polymer. You won't be disappointed.


Dimensions are perfect. Threads, holes and cut-outs are clean and do not require any additional removal of material. Tighter than a few of the factory built lowers I have seen recently.

This product is garbage, I should of belived all the reviews online. They where saying that it doesn't hold up and breaks . Well it's true after on 90 rds there is cracks and stress fracture on the polymer near the take down pin. I don't know how people can give this product a good review. It's not deserving, at first glance t looks promising but it's crap. Now I have to contact the company and have it replaced, let's see if they honor their lifetime warranty. As for buds they were great as always.

Would give this product six stars if I could! I own 3 of these currently and plan to gobble up more before they're banned in California. Unlike other polymer lower receivers, the finish is smooth and well crafted. There aren't any burred surfaces or edges, just a nicely molded piece. Also, the hole sizes and placements are awesome. I've only used Bushmaster LPKs on these stripped lowers and they work like a charm. Haven't mustered the courage to use a different LPK on this yet but you can't go wrong between this and a Bushmaster LPK. Over, highly recommend for those curious. For ~$ 50 plus transfer fees and background check, you can't go wrong!

Very impressed with the lower. It's sturdy the holes are perfect. One of the best polymer receivers I own. Buds did an excellent job with keeping me in touch with updates. Super fast shipping