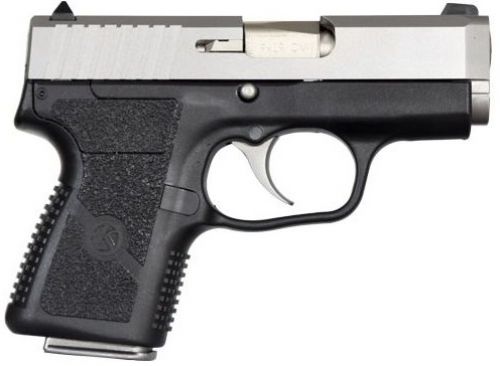 Reviewed By:

Alex H

on 06/27/2021
Great pistol for CCW. Very pleased with it and came shipped in brand new excellent condition! Thanks Bud!

Reviewed By:

James H

on 07/16/2020
Great little carry weapon. Thin profile and fits easily in pocket or inside the belt holster. Have run around 500 rounds through this and have never had a jam or problem.

Reviewed By:

RAMON M

on 04/03/2020
excellent prices and best service

Reviewed By:

Steven R

on 01/16/2020
Fantastic little gun. Very snappy, but that's to be expected. Perfect gun for pocket carry. It's actually the only 9mm I can fit in my front pocket. Perfect for carrying while at work and have my shirt tucked. Buds was awesome as always!

Reviewed By:

Joseph L

on 01/15/2020
Kahr cm9 by far best price at buds. Really like the gun been watching for 2 yrs price was good so I jumped. 1st trip to range 100 rds perfect. Get one great size very nice trigger. And pretty firearm. Buds is is my # one place for Gun purchases they always do a great job.

Reviewed By:

david c

on 12/18/2019
Great Pocket Gun. Good Sights. Recoil is minimal given the size of the gun. If you're looking for a carry gun with a little more punch than a 380 and not thousand dollar kimber or $800 sig this is it. At close range 90% of the guns are more than accurate enough. This one is up there with the best.

Reviewed By:

Stephen M

on 06/24/2019
I looked into the best 9mm single-stack concealed-carry options. I did NOT want a weapon that would be "printing". I chose the Kahr CM9. The S&W's, Glocks, and a couple others are great choices too, but for me, the CM9 is affordable and very concealable. For example, I can go grocery shopping with an IWB holster with gym shorts and a t-shirt, and nobody will ever know that I am CCW. Stay safe!

Reviewed By:

Todd S

on 06/22/2019
First range trip I put 100 fmj 115 grain thru it and had no issues. I then shot some jhp with no issues. Those were fiochhi 115 and 124 p loads. Also shot 25 rounds of 124 p hornady American gunner since that is usually my carry ammo, or sig v crown. All performed flawlessly.

The CM9 liked the 124 grain better, and was more accurate with that weight.

The trigger is different than I expected. Compared to my PT111 and SR9C, it took some getting used to the DAO trigger. Long but very predictable pull, not as heavy as a DA pull on my revolvers. Longer than a revolver pull, lighter though. Once I started learning its trigger, my groups tightened up.

This will be added to my EDC carry list now, its perfect for pocket carry or IWB. Great for a pull and pop on someone asking for your wallet. Exactly what I wanted it for.

And as always, you cant go wrong with Bud's... they always pull thru and have the best prices and fastest shipping around!

Reviewed By:

Timmy B

on 06/20/2019
This is the second Kahr CM9 I have purchased from Buds and as always I am a happy customer. The Kahr pistols are of the highest quality of any handguns and made in the USA.
If you are looking for a CCW that you can trust your life on , look no further. The most comfortable carry option period.

Reviewed By:

Tim L

on 06/12/2019
It's great dealing with Bud's. Shipping is easy an on time
Received the Kahr CM9. Cleaned it and have put about
A hundred rounds through it without any issues.
I have dealt with Bud's before and will continue doing so!