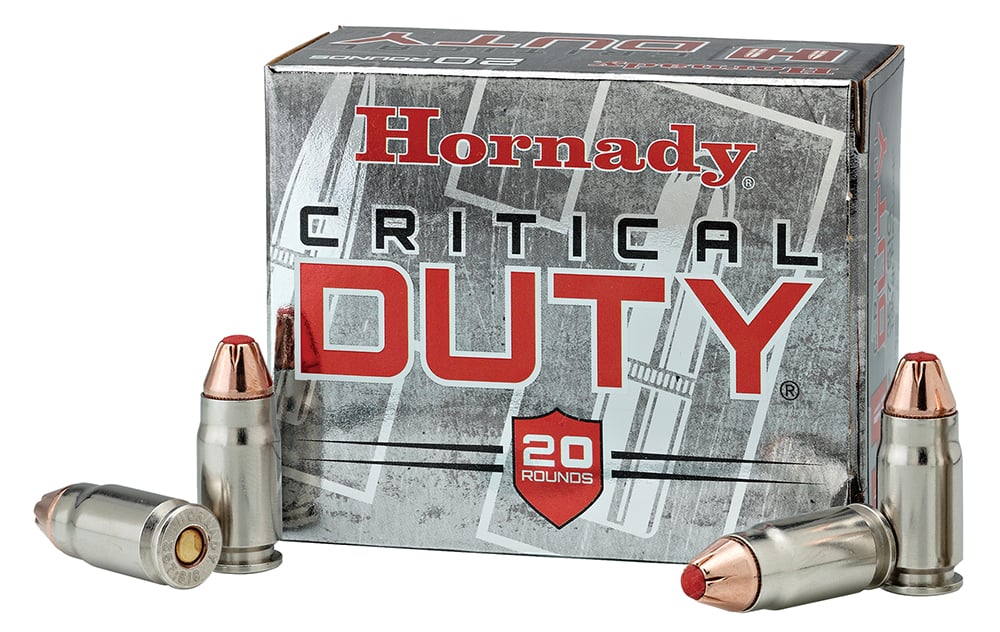 Reviewed By: on 12/29/2021
Absolutely my favorite defense round. I use this Hornady round for all my pistols.

Reviewed By: on 05/11/2021
Everyday carry ammunition. Never had a problem.

Reviewed By: on 04/13/2020
While I've not done any penetration testing in ballistic gel, my shot patterns have been tighter than I'd hoped for. I'm used to a 1 7/8 barreled .38 Special, so the 4 1/2 barrel on my Glock 22 just plain shoots tighter groups. With these Critical Duty .40 S & W rounds performance is exceptional so far.

Reviewed By: on 03/24/2020
These are Hornady Critical Duty. These are some of the best in the business. The duty goes steps beyond the defense version, but both are great!! Enough said!!!

Reviewed By: on 02/24/2020
I run nothing but Hornady in everything I own and I have never had an issue!
Thanks Buds for doing it right!

Reviewed By: on 12/19/2017
great penetration results in gel. buds was awesome as always