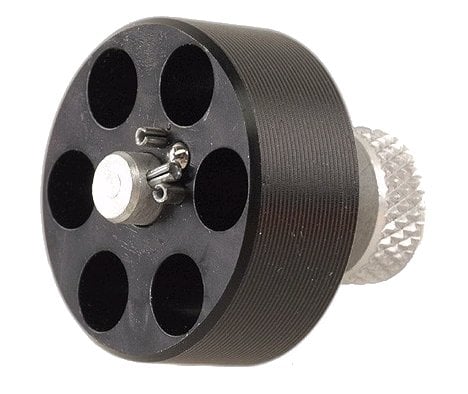 Reviewed By: on 05/21/2020
Like every other HK speedloader , these work great and are reliable as they can be - always my first choice .

Reviewed By: on 09/14/2018
Prefect, worked very well.

Reviewed By: on 04/06/2016
Works fine! I got this for a Rock Island Armory M200 .38 Spl, which is not actually listed for this by HKS. The cylinder on the RIA M200 is the same dimensionally as the Colt Detective Special, which this item specifically lists as compatible. It does indeed fit the cylinder on the RIA M200, with the caveat that you will have to shave down a small area on the left grip panel to get the speedloader to line up correctly with the cylinders. This is a common necessity with many speedloader/revolver combinations, so it is not really a defect on the part of HKS. They can't possibly anticipate all the variations in grip panel fit for every situation.

Reviewed By: on 08/03/2013
These work beautifully for my 1st model Colt Detective Special. I bought 3 at a price cheaper than on ebay or any other on line site I could find. And they arrived within a few days. Bud's has the items and the prices. You can't lose.