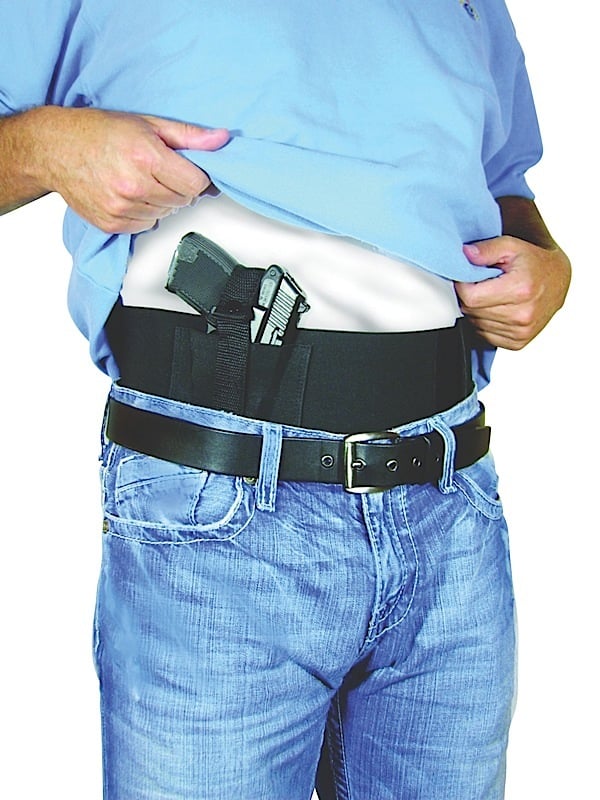 Reviewed By:

Randy T

on 11/04/2019
It%u2019s good not great ...just buy a regular Iswb holster and save the stress

Reviewed By:

Stanley F

on 05/25/2019
The belly band is all right for over sized tee shirts, but I prefer a holster!

Reviewed By:

eric r

on 03/08/2019
great job dealing with yall

Reviewed By:

Jontavious B

on 12/01/2018
Light and very comfortable! Purchased for my m & p shield 9mm! Great product and great price! Thanks buds for the fast service. I recommend this product to anyone considering buying it you won't be disappointed

Reviewed By:

Luis Raul V

on 03/14/2018
very nice and very good very easy !!!

Reviewed By:

warren p

on 02/21/2018
Smaller than I thought. Gave it away

Reviewed By:

pete j

on 01/11/2018
Item delivered promptly, good quality as described.

Reviewed By:

Shawn B

on 10/19/2017
For a budget universal holster. It is not bad. My go to holster in the warmer months.

Reviewed By:

Rick D

on 04/14/2017
I received the belt in good shape it fits good with a tee shirt the 9mm fits good it slide in & out with no hange ups.

Reviewed By:

Ronald D

on 10/21/2016
Great Buy and Fast shipping