Exclusive Saving on Select Firearms, Ammo and Accessories for Team Buds Members
Pick a serial number on Select Firearms for FREE (a $5 value per selection).
Minimum 72-hour advance purchase opportunity on all hard-to-get guns, all used guns, ammo, and any other special offers. Click HERE to view our current offerings.
A 1-888-Toll-Free number for Team Buds members only.
All "Fast Track" items ship within 1 business day for Team Buds Members. *
Members are always first to be notified when an item they are waiting for is back in stock.
An expedited email option for Team Buds members only. Click HERE
90 Day Layaway on used guns available to Team Buds members only.
Active Team Buds members are allowed 2 open no-fee layaway orders at a time.
*"Fast Track" orders placed by 12:00 PM EST will ship within one business day (excludes weekends). Requires credit card payment and shipment to a preferred FFL. Adding items which are not Fast Track to the the same order may negate Fast Track Shipping.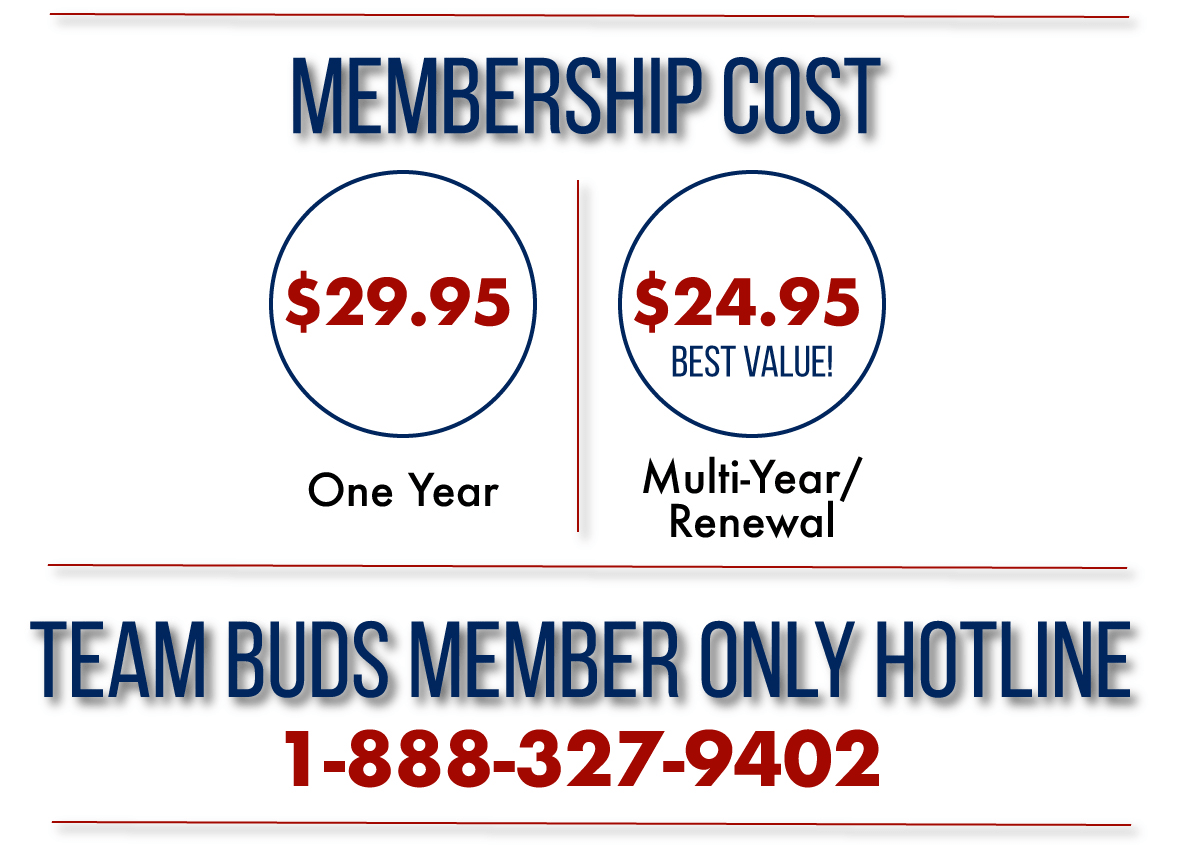 Our website automatically updates inventory and pricing several times per hour, 24/7. Please be advised that new Team Buds items may therefore be added several times each day. Please also be advised that Team Buds items may drop off as they either expire (72 hours) or sell out. However, guns and ammunition in limited supply will continue to be reserved for Team Buds customers beyond 72 hours.



Team BUDS program applies ONLY to orders placed online. There is currently no Team BUDS program available in our retail store.

>


Back