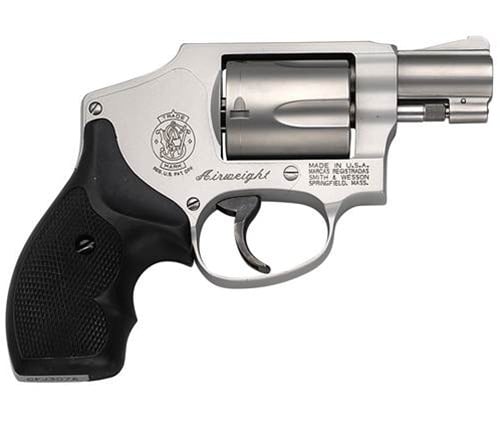 Reviewed By:

Thomas M

on 07/25/2021
Great deal on another great S&W. Was not disappointed with price or service. The whole process is quick and easy. I'll be back.

Reviewed By:

Christopher T

on 04/14/2021
Great revolver, fast shipping, and great service.

Reviewed By:

Richard C

on 11/07/2020
Small; yet packs a powerful punch. Excellent carry firearm!

Reviewed By:

Benjamin J

on 10/13/2020
I'm a first time buyer and I was expecting delays in months. I received my Smith & Wesson 642 in two weeks . The 642 was new in the box

Reviewed By:

Gary M

on 08/27/2020
excellent revolver. smith quality all the way.

Reviewed By:

Ed H

on 07/10/2020
Great pistol from excellent Team at Buds Gunshop!

Reviewed By:

Todd B

on 07/05/2020
The quality of this firearm is second to none. Smith & Wesson revolvers are always quality.

Reviewed By:

edgar h

on 06/19/2020
excellent ankle Carrie, bast shipping from buds.

Reviewed By:

James S

on 05/29/2020
S&W M642 is an awesome carry choice. Easily concealed,light weight an second to none performance and reliability.

Reviewed By:

Randy L

on 04/20/2020
Smith and Wesson makes a great pistol, I have purchase a few of these J Frames and really like them especially for people that may have limitations and need simplicity. this is a great CC handgun, the women folk in my family love the ease and simple operation of the pistol. Pretty much fail-safe, just point and squeeze.