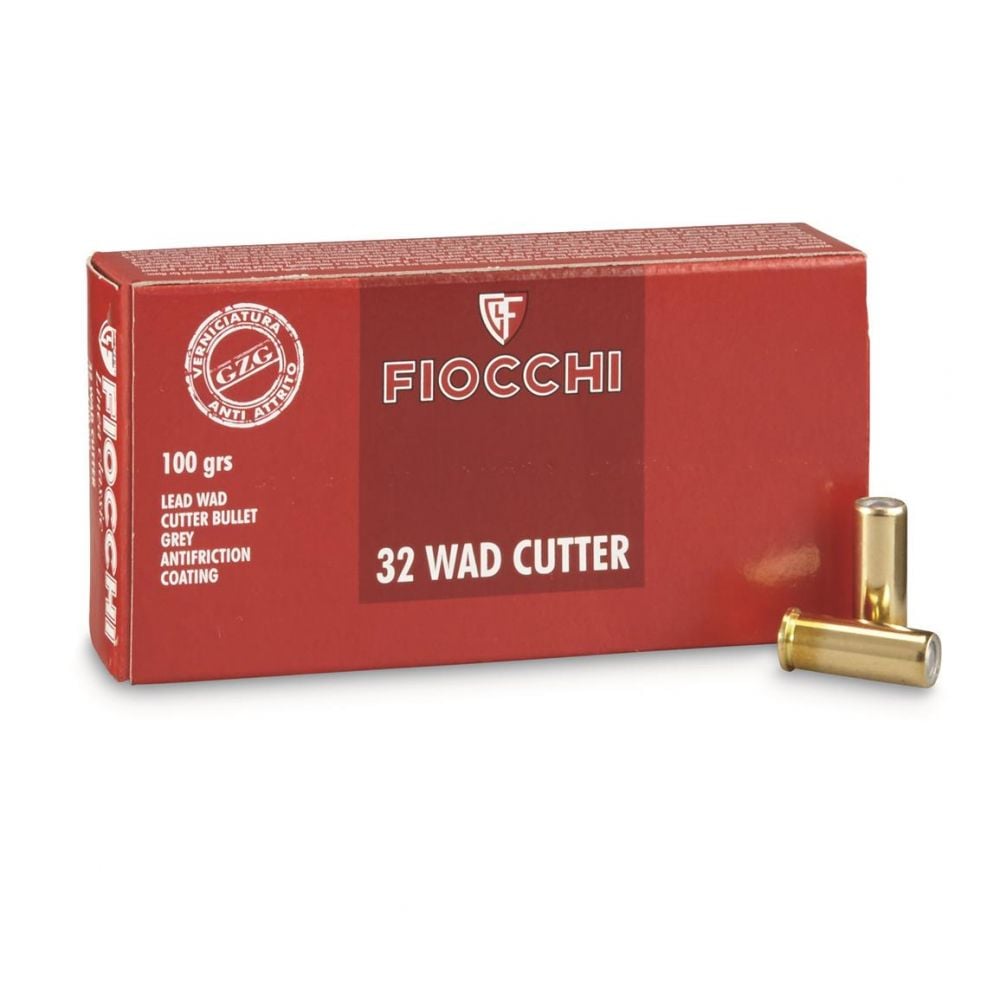 Reviewed By: on 01/11/2022
this is great ammo for my early s&w 32long 4in revolver

Reviewed By: on 01/12/2021
good ammo. Bought for little revolver. shoots well in it

Reviewed By: on 11/08/2019
I placed an order that came in two separate deliveries. The first came and I was waiting for the second which was not showing up. Checking my email again I saw that it was marked as delivered, but I didn't receive it. I contacted Buds,they put a claim on it and within a week sent me a new delivery without a problem. That says to me that Buds is a company you can trust to come through. The price was great and I will be using their services again and again!

Reviewed By: on 12/04/2015
Was very happy to find .32 ammo in the Fiocchi brand at Buds. Wadcutter is a great round; not only does it punch clean holes in paper targets, but this 100 grain bullet might have other purposes as well... Fiocchi is a great brand of ammo, and it was a real treat to find it in .32. I have fired this round at 25 yards, and it is on-target every time - no fliers. Slightly dirty, but then I think this is the nature of revolver ammo. I appreciate the great value and service provided by Buds. Perhaps due to the rising popularity of some .327 handguns, this round is getting harder to find, and thanks go out to the buyers at Buds for finding and offering this great ammo at a great price. If you FIND this anywhere else, I bet you won't find it at a better price.