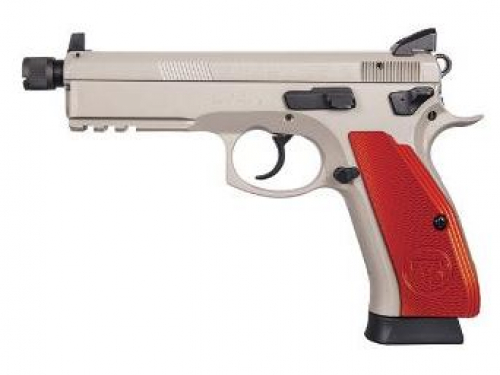 Reviewed By:

Jared M

on 02/16/2021
Buds, as always was great to purchase through. The day I got this I went straight to the range and put 200 rounds through it without any issues. No jams or anything; the trigger was smooth and crisp. The extra weight tames the recoil as well. I've owned several semi-autos and this one is probably the smoothest and most accurate I've ever pulled the trigger on, especially right out of the box. I was hitting four inch groups at 10 yards with the first clip. I'm so happy with this CZ.

Reviewed By:

JOSHUA K

on 01/04/2021
This is a great gun,
I have wanted to get a CZ 75 series pistol for quite some time. I absolutely feel like this gun makes me a better shooter. The only problem now is ammo pricing. I love how this thing groups shots! Overall I couldn't be happier with this purchase.

Reviewed By:

Andrew K

on 12/20/2020
This is one awesome pistol it is easy to shoot accurate and eats up any ammo you put in it . If you are looking for a awesome all around fun pistol this is it !!!

Reviewed By:

Ronald D

on 08/28/2020
I love the color of to red grips the threaded barrel is cool the trigger feels around 2 lb when you pull the hammer back only thing I don't like the gun feels real heavy