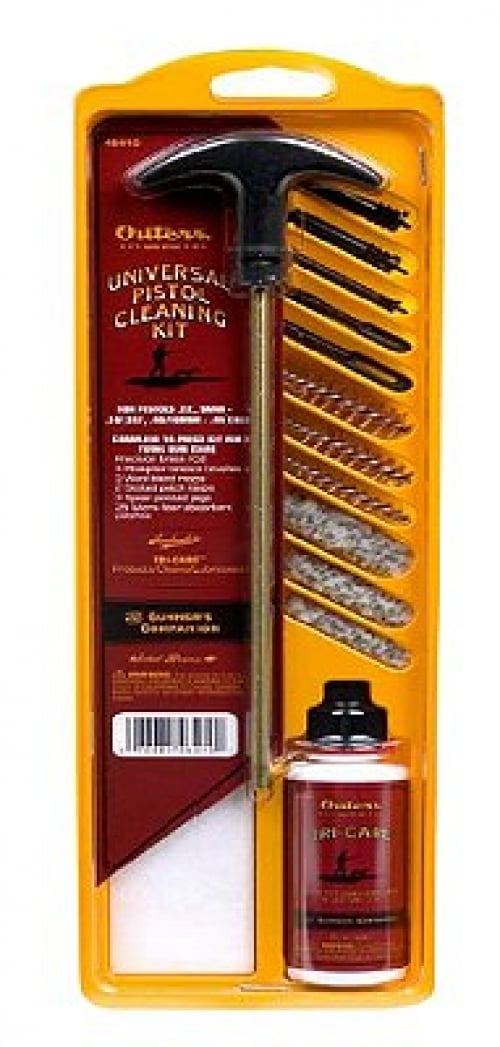 Reviewed By:

Larry P

on 12/26/2018
A good pistol cleaning kit for a variety of calibers at a decent price.

Reviewed By:

Joshua C

on 12/02/2018
Gets the job done,enough said.

Reviewed By:

Luis P

on 06/08/2018
Great product for different calibers extremely fast shipping

Reviewed By:

David P

on 05/13/2018
I bought this item quite some time ago. I still use this cleaning kit today! Great price and a great item.

Reviewed By:

ALICE P

on 06/25/2017
Bought a couple cleaning kits. Has everything i need in it. Great product.

Reviewed By:

Val L

on 12/24/2015
Just what I needed. The description and pictures showed what I got. Fast shipping.